5 Travel-friendly stretches that might just save your holidays!
It's no secret that Aussie's love to travel and the Christmas/New Years period sure is a popular time to do so. More than half the Australian population now owns a passport and as a nation, we took more than 10 million trips overseas between 2016 and 2017. To boot, 21 per cent of Aussie workers in 2017 were made to take more than two weeks off over Christmas. That's about 5.3million Aussies and I assume it will be similar this year. So, whether you are running away from Christmas to Bali or using your forced leave to head away camping over New Years, having some stretching tools in your metaphorical health belt might just keep your pain at bay this year.
One of the main problems that I hear about is low back pain due to sitting for too long. Neck pain and headaches would probably come in second. It is estimated that as many as 70–90% of people will suffer from lower back pain in some form at some point in their lives. Let's aim to stop that from being you on the road trip down the coast this year.
1) QL stretch (muscle located either side of the lower spine):
Use a wall or the side of your car to lean against

Tuck the leg furthest from the wall behind you

Lean toward the wall

You can also do this sitting by leaning over
2) Glute stretch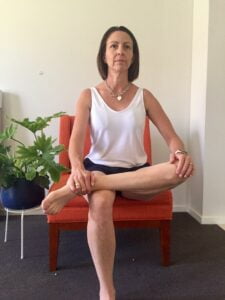 Put you opposite ankle on your knee

Sit up tall

EITHER gentle apply downward pressure to the knee or pull the knee up toward your opposite shoulder
3) Upper traps stretch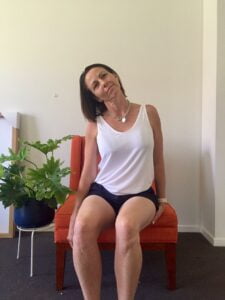 Hold onto the bottom of the chair or put you hand (palm up) under your bottom

Tilt your head away from that hand
4) Shoulder/deltoid stretch
Bring your arm across your chest, thumb pointing down

Hold onto it, pulling it in toward your chest and away from your shoulder
5) Extension/back bending stretch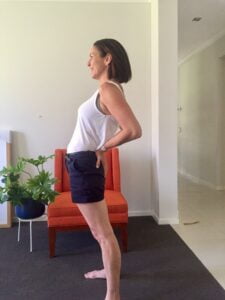 Put hands in the small of your low back

GENTLY arch backwards till you start to feel a stretching sensation in you back and lower belly
Aim to hold each stretch for 20-30 seconds and breathe throughout. If you know you're someone whose body doesn't travel well, ensure you've had your pre-holiday appointments and booked the post – travel check up ones too. Ideally, take a break if you are doing long hours in the car and do the above stretches. Then follow up by stretching again when you get to your destination. 
For more information please contact Chris at [email protected], we are here to help! Or if you would like an appointment you can book online or give the clinic a call 5264 6098. Chris consults on Monday's and Thursday mornings. 
Happy holidays and stay safe!